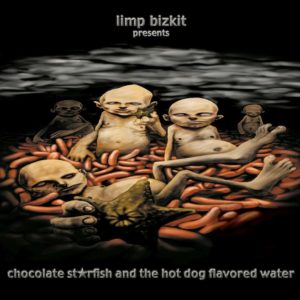 The album that made Limp Bizkit famous all over the world turns 20 – happy birthday Chocolate Starfish And The Hot Dog Flavored Water!
To celebrate the major anniversary, you can now listen to a new recording from the
Anger Management Tour 2000 that was completely unknown until this year!
Enjoy the full Anaheim, CA 2000-11-21 set!
Highlights include songs such as 'Counterfeit' and '9 Teen 90 Nine' and of course the at the time very fresh tracks from the album such as 'Full Nelson', 'My Generation' and the last performance of 'Getcha Groove On' ever – of course with Xzibit.
Huge thanks goes out to BouldernBun aka highdesert for releasing the recording almost 20 years after it was made!
For more information about this show including setlist, click on the showpage here!
If you want to download the recording in lossless format, you can so here. Please be kind and don't convert it to lossy formats (mp3 etc.)
unless it's for personal playback.